House Teams Election Results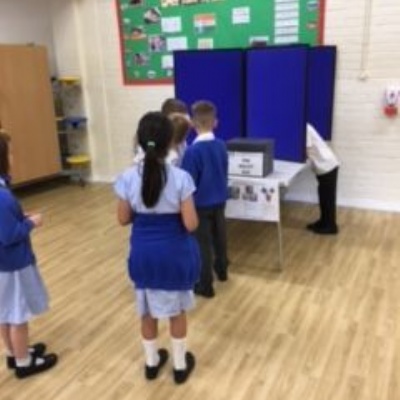 House Teams election results have now been counted and the results are now available.
It has been an important week nationally (the general election) and an equally important one at school. On Wednesday the children were very excited about voting for the new House Teams. Each class took their turn heading into either the KGB or PAB halls. They took the process seriously and it was lovely that the staff and parents were also enthusastic to cast their votes.
The results are as follows:
Elements 1st place (487 votes, 625)
Famous Britons 2nd place (162 votes, 21%)
Thames Rivers 3rd place (132 votes, 17%)