Our Nursery 
We are very proud of our beautiful pre-school Nursery provision! Set in a large, purpose-built classroom, and benefiting from generous outdoor space, our Nursery takes children from 2 years old and offers them a wealth of opportunities to learn as they play.
Staffed by specialist early years practitioners, each day offers a range of exciting activities which enable children's development as they progress through to transitioning into school.

We have 2 classes, each attending for 15 hours:
Hedgehogs
Monday 8.45am-2.45pm
Tuesday 8.45am-2.45pm
Wednesday 8.45am-11.45am
and
Rabbits
Wednesday 12.00pm-3.00pm
Thursday 8.45am-2.45pm
Friday 8.45am-2.45pm

As you are probably aware 15 hours are free, to parents of 3 year old children, as it is funded by the government.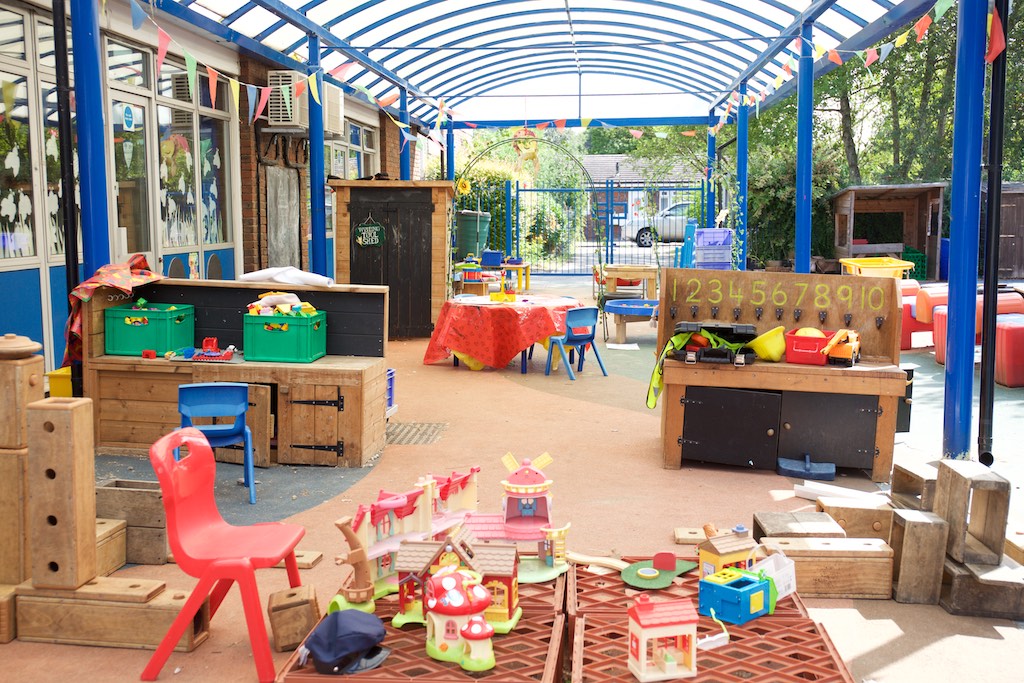 However, if parents would like their child to attend for the full week we may be able to offer the additional 15 hours at a cost of £82.50 (£5.50 per hour) subject to places being available. We are not able to offer occasional days or less than the additional 2.5 days and refunds will not be given if a child does not attend for any reason.
On the days that your child attends all day, they will require a packed lunch. In addition, those children who attend on Wednesday afternoons will also require a packed lunch; those children who attend Wednesday mornings will not.
Please register your child for a nursery place by completing the application form below and return it to the school office by hand, post or email. There are 2 versions of the form available - pdf & word document. The word document is editable and can be returned by email. We will then hold your application on file and contact you when places become available.
If you have any specific questions please ring our office team on 01784 227960.